National Parenting Product Awards Winner 2022
Posted by Nustream Marketing on Mar 29th 2022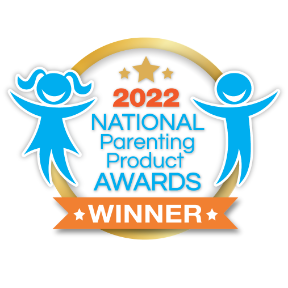 ClypX is proud to announce that we have been nominated and chosen as another prestigious award winner! We have been named the 2022 National Parenting Product Award WINNER in the travel safety category with our ComfiGO® Kids Friendly Car Booster Seat.
"ComfiGO® Kids Friendly Car Booster Seat is a comfortable and convenient car booster seat that emphasizes safety. It's not only perfect for everyday use, but also easy to use for travel. ComfiGO's shoulder guide smoothly adjusts the car's seat belt to your child's height, and their patented stretchable and adjustable lap band keeps the vehicle's lap belt section low on the hips." - NAPPA
Evaluation comments:
"This will definitely be useful when we're traveling or have an extra child that needs to be transported. It can't fit into my small purse. But it would definitely fit larger purses or backpacks. It is innovative in that it's adjusting the car's seat belt straps to fit the child rather than regular booster seats that adjust the child's height to fit the car's seatbelts."
The Bottom Line :
"As a parent, I appreciate that it is compact and packable, making it perfect for travel."
---
NAPPA, The National Parenting Publications Awards, is a nationally recognized award program that has been reviewing and celebrating the best of the best in children and family products for the last 31 years.
NAPPA reviews are seen in parenting publications around the country, reaching hundreds of thousands of parents. They are the ONLY awards program with a media partner that has both PRINT and DIGITAL reach.