How Sweden Sets the Bar for Children's Safety in Today's Cars
Posted by Rayan and Robert on Jul 14th 2021
When you think of Sweden, you might picture Vikings, the band ABBA, and Swedish meatballs. But what about seatbelts? Did you know that Volvo, a Swedish car manufacturer, pioneered the modern seatbelt design that has saved countless lives across the world?
Seatbelts are just the tip of the iceberg when it comes to Sweden's dedication to highway safety. This Scandinavian country has set the bar when it comes to exemplifying the best safety precautions on the roads. Through their Vision Zero initiative, Sweden became the first country in the world to take the steps, implement the measures, and execute the strategies needed to successfully reach a zero-fatality rate on public roads.
The United States has one of the largest and most accessible databases for vehicle safety and driving behavior in the world. In addition to access to this enormous database, American researchers and developers are able to draw critical information from a wide variety of excellent and authoritative organizations in the transportation industry.
What is Vision Zero?
Vision Zero is based on the idea that there is no price tag that can be placed on human life. Instead of placing a monetary value on each life that's lost on roads and putting this cumulative amount into transportation initiatives, Vision Zero focuses only on finding ways to eliminate deaths and injuries due to road traffic. After the Vision Zero project was approved by the Swedish parliament in October 1997, Sweden set out to achieve a highway system that had zero fatalities or serious injuries as a result of road traffic.
Vision Zero is driven by the core principle that "life and health can never be exchanged for other benefits within the society." Swedes behind the initiative set out to change how motorists and key figures in the transportation industry viewed the relationship between factors involved in safety and responsibility on roads. Instead of placing the sole responsibility for safety on road users, Vision Zero believes that the road is a responsibility which must also be shared with designers of the transportation system.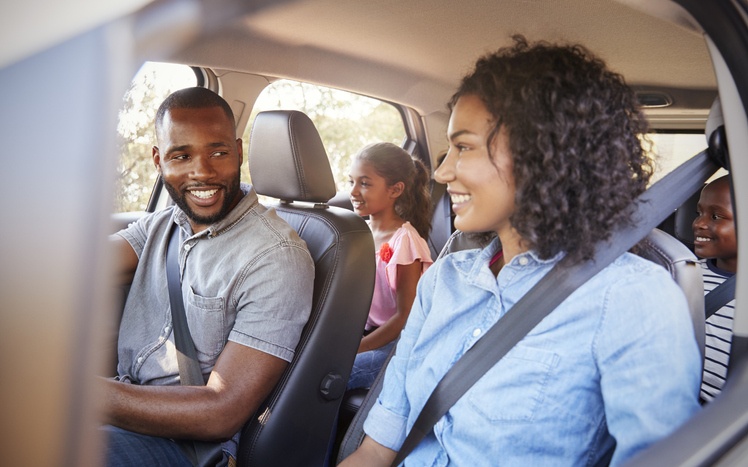 Today, Vision Zero has spread to a multi-national road traffic safety project with a goal of using the strategies needed to address the overwhelming crises of traffic deaths. After Canada, the Netherlands, and the greater UK adopted the initiative, Chicago became the first city in the United States to implement a similar project. In May 2012, the "Chicago Forward Action Agenda Plan" was launched with hopes of reducing road traffic deaths to zero by 2022. Today, almost two dozen other cities throughout the USA have introduced similar Vision Zero projects, with many more hoping to adopt likeminded initiatives in the near future.
Other Swedish Successes
In addition to Vision Zero, Sweden's long-standing track record of successful inventors and history-making manufacturers makes them a leader in road traffic safety. In 1958, Swedish automobile engineer Nils Bohlin invented the three-point lap and shoulder restraint seat belt system that is standard in almost every car on the road today. It didn't take long for Bohlin's 1958 invention to be included in all Volvo vehicle designs. This trend was quickly adopted by almost all automobile manufacturers across the globe.
Today, Volvo estimates that this invention has saved well over one million lives on roads across the globe. It should be noted that Volvo gave up their patent rights in order for other automobiles companies to utilize this life-saving technology.
Moreover, in 1990, Volvo set another global automobile standard when they introduced the first integrated booster cushion for children. As a car manufacturer, Volvo has established itself as one of the safest cars in the industry and has committed to investing significant resources into researching and implementing premiere safety features in all of their designs.
In addition to Volvo, the Chalmers University of Technology, a renowned Swedish educational institution in Gothenburg, Sweden, has been a driving force behind several studies and research efforts aimed at improving road traffic safety. The University partnered with organizations around the globe to implement the SAFER initiative, where top research groups work together to save lives, prevent injuries, and enable safe mobility on the world's highways.
While the United States has taken noticeable steps toward reducing and even eliminating serious road traffic injuries and deaths, Sweden has arguably set the bar for motorist safety. Academic institutes, organizations, researchers, and manufacturers throughout Sweden seem to disregard many of the established, unethical norms and embedded stereotypes; they choose not to listen to self-proclaimed experts and instead truly test, research, and experiment with life-saving ideas while keeping open minds. Sweden is not afraid to try new things to introduce effective, practical solutions that produce positive, real-life results by saving the most lives on roads across the world.
Join ClypX, Today!
At ClypX, we are dedicated to delivering safe and convenient devices. Our comfiGO booster seat is a very lightweight and portable vehicle restraint system for children that keep them comfortable and safer on the roads. We're proud to manufacture a product that is designed based on the results of studies, experiments, and research results from safety authorities in both the United States and Sweden.
By sticking to best-practices, inventions, and safety-protocols from the world's top authorities in the transportation safety industry, ClypX goes the extra mile when manufacturing a product that keeps your children safer on the road. When it comes to small, innovative child car booster seats, ClypX has the product you need to have peace of mind when traveling with your loved ones. For a safe and more portable alternative to traditional child booster seats for cars, start using comfiGO, today. Plus, the comfiGO has been recognized as one of the best in family-friendly products.